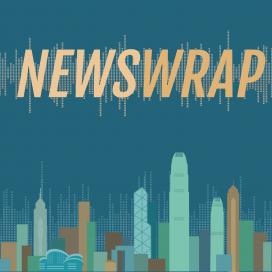 Newswrap
Description:
Our main evening newscast. Weekdays 18:00 - 19:00.
Presenter:
RTHK Newsroom
Now playing:
足本播放 Play full episode
Selected audio segments:
Lawmaker Fernando Cheung withdraws rendition proposal amid backlash
Listen
Labour Party lawmaker Fernando Cheung has withdrawn his proposal to facilitate the rendition of a murder suspect to Taiwan, saying any talk of extradition in the current climate arouses too much emotion and worry. Cheung had proposed a private member's bill that would allow the suspect, Chan Tong-kai, to be sent back to Taiwan to face trial for the murder of his girlfriend, Poon Hui-wing. But he told Annemarie Evans that he had changed his mind after seeing how society had reacted to his initial announcement, which he had only made at midday on Thursday.
At least 23 killed in Kyoto arson attack
Listen
Authorities in Japan say at least 23 people have been killed, and 36 others injured, in a suspected arson attack on an animation production studio in Kyoto on Thursday morning. Police say a man screaming "You die!" burst into the building and set it on fire deliberately. Most of the victims were workers at Kyoto Animation, known for mega-hit stories featuring high school girls. RTHK's Tokyo correspondent Julian Ryall spoke to Annemarie Evans.