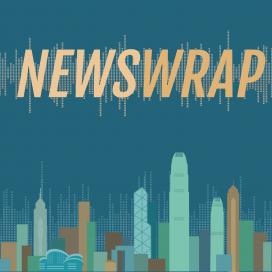 Newswrap
Description:
Our main evening newscast. Weekdays 18:00 - 19:00.
Presenter:
RTHK Newsroom
Now playing:
足本播放 Play full episode
Selected audio segments:
CE's accusations against educators are groundless, says Ip Kin-yuen
Listen
Education sector lawmaker Ip Kin-yuen says the Chief Executive's accusation that students were being "poisoned" by some people spreading "false or biased information" at schools is groundless and achieves nothing. Carrie Lam also said in an interview with a pro-Beijing newspaper that the government would map out the future of the Liberal Studies curriculum later this year – the subject has been criticised by some for radicalising students. Ip told Annemarie Evans that the Chief Executive should not be blaming the education sector for the troubles Hong Kong has found itself in over the past year.
Emergency funding for Ocean Park no guarantee of future success
Listen
The government will ask the Legislative Council to approve HK$5.4 billion in emergency funding for Ocean Park, warning that the tourist attraction would close down as early as next month if it doesn't get the cash. However, Professor Brian King from the Polytechnic University's School of Hotel and Tourism Management told Jim Gould that while getting the cash injection is important, it is no guarantee of the park's long-term sustainability.