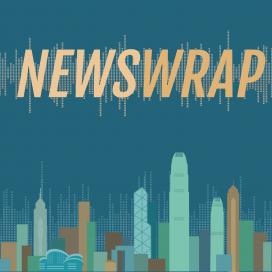 Newswrap
Description:
Our main evening newscast. Weekdays 18:00 - 19:00.
Presenter:
RTHK Newsroom
Now playing:
足本播放 Play full episode
Selected audio segments:
Government urged to test all travellers at land border checkpoints
Listen
Civic Party lawmaker and medical doctor, Kwok Ka-ki, is urging the government to test all incoming travellers crossing into Hong Kong from the two land border checkpoints that remain open. Most checkpoints have been closed down as a precaution against the coronavirus, and currently, only all travellers arriving at the airport are required to be tested. Dr Kwok told Jim Gould that Hong Kong is far from being free of Covid-19, although there had not been a single case over the past three weeks until now.