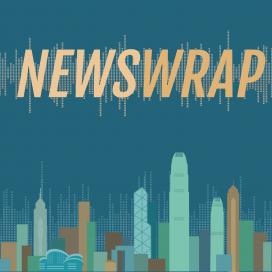 Newswrap
Description:
Our main evening newscast. Weekdays 18:00 - 19:00.
Presenter:
RTHK Newsroom
Now playing:
足本播放 Play full episode
Selected audio segments:
Pro-Beijing camp braced for further Legco disruption, says DAB's Holden Chow
Listen
DAB lawmaker Holden Chow has welcomed the re-election of his party's leader Starry Lee as chairwoman of Legco's House Committee. The election took place after more scuffles erupted at a committee meeting. With the pro-establishment camp's Chan Kin-por taking charge of the election, they were finally able to put an end to seven months of gridlock at the House Committee – paralysis which drew the ire of both the SAR and central governments. Chow told Jim Gould that he expected Legco's pan-democrats to challenge the legitimacy of the election.
Lockdown restrictions eased in Europe
Listen
Some of the European countries hardest hit by the Covid-19 pandemic have been reporting encouraging drops in their daily number of deaths, to levels roughly comparable to when their lockdowns started. Several countries, including Italy and Spain, are now easing their lockdowns. Annemarie Evans asked RTHK's UK-based correspondent Gavin Grey if those countries are ready to relax restrictions.