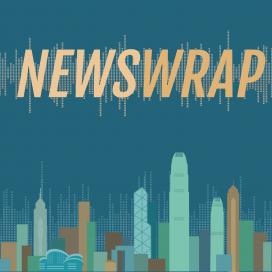 Newswrap
Description:
Our main evening newscast. Weekdays 18:00 - 19:00.
Presenter:
RTHK Newsroom
Now playing:
足本播放 Play full episode
Selected audio segments:
The Consumer Council calls for more transparency on fuel prices
Listen
The Consumer Council says it has found increases in fuel prices to be larger than price reductions over the past seven years. But it also says there was no evidence companies were quick to raise the prices following jumps in the international market. The watchdog found that the cumulative increase was around three dollars per litre over the years when comparing the pump price and import price, whereas the cumulative reduction was only slightly more than fifty cents. In its latest report on the city's petrol prices, the Consumer Council also found that although Brent Crude oil prices and import prices had returned to the levels in early 2016, retail prices before tax on average were still some three dollars more than four years ago - even though the fuel tax and demand haven't changed. Ben Tse asked the council's chief executive Gilly Wong if it was able to find out why there were generally bigger increases in petrol prices but smaller cuts.
Super cyclone Amphan leaves trail of destruction
Listen
Many areas remain cut off in eastern India and Bangladesh because of the damage caused by Cyclone Amphan. Large parts of Kolkata were flooded and fifteen million people lost power supplies. In Khulna, a coastal district of Bangladesh, a three-metre surge destroyed the embankments built to protect villages inundating many homes. Annemarie Evans asked our India correspondent Murali Krishnan about the extent of the casualties and damage.