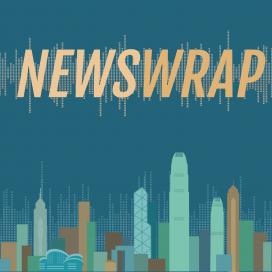 Newswrap
Description:
Our main evening newscast. Weekdays 18:00 - 19:00.
Presenter:
RTHK Newsroom
Now playing:
足本播放 Play full episode
Selected audio segments:
NPC proposal to enact national security law should be withdraw: ICJ
Listen
The International Commission of Jurists (ICJ) has expressed "grave concern" about proposed national security legislation in the SAR, and called on the National People's Congress not to push ahead with it. The ICJ says the language used by the national legislature was troubling, and there was a well-substantiated fear the new security law could be abused. The commission's director for Asia and the Pacific, Frederick Rawski, told RTHK's Richard Pyne about their concerns:
Severe heat wave, swarms of locusts compound India's coronavirus woes
Listen
India is wilting under a heat wave, with temperatures reaching 50 degrees Celsius in some areas. New Delhi recorded its hottest May day in nearly 20 years, with the mercury topping 47 degrees. The country is also hit by swarms of desert locusts, devastating crops in the country's heartland. All this as India continues to battle the coronavirus outbreak; the number of cases has now topped 150,000. RTHK's New Delhi correspondent Murali Krishnan spoke to Annemarie Evans.