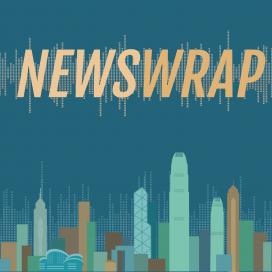 Newswrap
Description:
Our main evening newscast. Weekdays 18:00 - 19:00.
Presenter:
RTHK Newsroom
Now playing:
足本播放 Play full episode
Selected audio segments:
Beijing approves new security law for HK
Listen
Beijing's top legislature has approved bringing national security laws to Hong Kong - with plans to ban acts and activities that endanger national security. The vote paves the way for the setting up of mainland security agencies in Hong Kong. But it makes no reference to foreign judges being barred from handling such cases. Annemarie Evans spoke to political science expert Professor Jean-Pierre Cabestan from Baptist University about the meaning of the resolution.
Smokers urged to quit due to Covid 19
Listen
The Department of Health has urged smokers to quit the habit as studies show they are more likely to develop severe symptoms if infected with the coronavirus. Marking the World No Tobacco Day, the department cited more than 20 overseas studies which reported that it is up to 2.4 times more likely for smokers to need intensive care if they come down with Covid-19 compared with non-smokers. Ben Tse asked Dr Jonathan Ngai from the department's Tobacco and Alcohol Control Office why smokers are more prone to develop severe symptoms if they are infected with Covid-19.