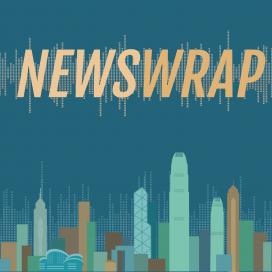 Newswrap
Description:
Our main evening newscast. Weekdays 18:00 - 19:00.
Presenter:
RTHK Newsroom
Now playing:
足本播放 Play full episode
Selected audio segments:
Mainland's public security ministry pledges support for HK police
Listen
The mainland's public security ministry has pledged to "direct and support" the Hong Kong police force after the National People's Congress approved a decision to impose national security laws on Hong Kong. The ministry said it would use "all efforts to direct and support the Hong Kong Police to stop violence and restore order". China analyst Mark O'Neill told Annemarie Evans that Hong Kong was entering uncharted territory, and saw many reasons for difficulty.
Schools in South Korea shut again after Covid-19 spike
Listen
More than 800 schools in South Korea have had to close, just days after they re-opened, because of a spike in new coronavirus infections in the country. South Korea recorded 56 new cases of Covid-19 on Thursday, down slightly from a two-month high of 79 new cases a day earlier. RTHK's Seoul correspondent Frank Smith told Annemarie Evans that the move has been accompanied by a stepping up of preventative measures across the country.