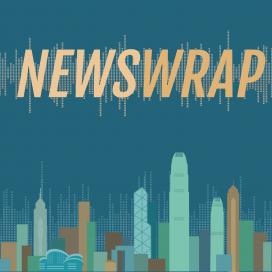 Newswrap
Description:
Our main evening newscast. Weekdays 18:00 - 19:00.
Presenter:
RTHK Newsroom
Now playing:
足本播放 Play full episode
Selected audio segments:
More local clusters of Covid-19 infections expected: expert
Listen
Health authorities have reported three more locally acquired Covid-19 infections, all connected to a woman diagnosed at the weekend. And for the first time, a medical worker has tested positive. Dr Chuang Shuk-kwan from the Centre for Health Protection said the 27-year-old paramedic had performed some procedures on the woman as she was being taken to hospital on Saturday. Annemarie Evans asked Professor Ivan Hung, an infectious disease expert from the University of Hong Kong if he was seeing a re-emergence of local infections, or even a local outbreak.
Easing of Manila lockdown is 'a toe in the water'
Listen
The coronavirus lockdown in the Philippines has been the longest in the world at more than two months and also one of the most stringent. Workers who arrived back in the Philippines have not been allowed to leave Manila to head home to their home provinces for two months, leading to at least one suicide. Domestic helpers were unable to come to Hong Kong to take up their contracts, and foreign domestic workers here have been unable to go home on leave. Now there has been a slight easing of the lockdown, and RTHK's Manila correspondent Alan Robles told Annemarie Evans how much difference it will make to daily life there.