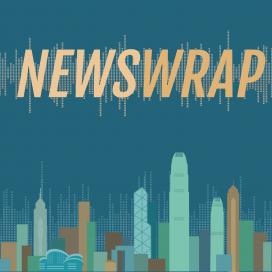 Newswrap
Description:
Our main evening newscast. Weekdays 18:00 - 19:00.
Presenter:
RTHK Newsroom
Now playing:
足本播放 Play full episode
Selected audio segments:
Beijing slams Boris Johnson's proposal to give BNO passport holders a route to UK citizenship
Listen
The Foreign Ministry in Beijing has spoken out against what it sees as British interference in Hong Kong's affairs. This comes after British Prime Minister Boris Johnson said he would offer Hong Kongers with British National (Overseas) passports a route to UK citizenship, if Beijing pushes ahead with its national security law here. A ministry spokesman Zhao Lijian called on London to abandon their "colonial mindset" and "Cold War mentality". Jim Gould asked our UK correspondent Gavin Grey how Boris Johnson's offer being received in the UK.