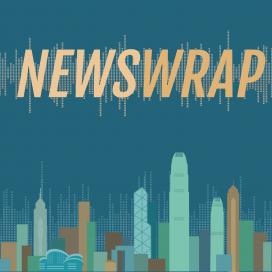 Newswrap
Description:
Our main evening newscast. Weekdays 18:00 - 19:00.
Presenter:
RTHK Newsroom
Now playing:
足本播放 Play full episode
Selected audio segments:
Clarity urged over civil service 'dual identities' concept
Listen
The secretary for the Civil Service, Patrick Nip, is standing by his remarks that government workers have "dual identities" – serving both the SAR and China – even though some unions have come forward saying they are confused about what this means. A former deputy secretary for Economic Services, Elizabeth Bosher, told Annemarie Evans that the "dual identities" concept put forward by the minister was puzzling, and would cause confusion among civil servants.
North fails to pick up South's call at border liaison office
Listen
South Korea's daily call to a jointly-run liaison office in North Korea has gone unanswered for the first time. The break came days after North Korea said it would pull out of the inter-Korean liaison office, located in the North Korean border city of Kaesong. The agency was set up to reduce tensions between the two nations – part of an agreement signed by leaders Moon Jae-in and Kim Jong-un in 2018. RTHK's correspondent in Seoul, Frank Smith, told Annemarie Evans that even though a later call was picked up, it doesn't diminish the significance of what is happening between Pyongyang and Seoul.