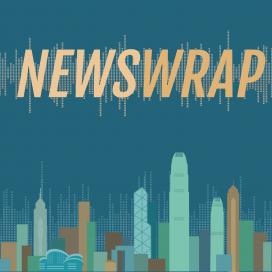 Newswrap
Description:
Our main evening newscast. Weekdays 18:00 - 19:00.
Presenter:
RTHK Newsroom
Now playing:
足本播放 Play full episode
Selected audio segments:
Government bails out struggling Cathay Pacific
Listen
Cathay Pacific is getting a government bailout to help it survive the coronavirus pandemic. Cathay announced a HK$39 billion recapitalisation plan, which gives the Hong Kong government a six percent stake in the struggling carrier. But officials insist the government would not become a long-term shareholder or be involved with the running of the airline. Jim Gould spoke to independent aviation analyst Will Horton about the airline's prospects and the development of the aviation sector.
Russia opens up from Covid-19 lockdown
Listen
Russia is slowly beginning to open up again, even though the country's number of Covid-19 cases is still rising. The country has more than 485,000 cases, with 8,595 infections confirmed on Tuesday. Moscow's mayor has announced that the capital will end its self-isolation orders – including its digital pass system and schedule system for taking walks outside. The city also released a schedule of which restrictions will be lifted over the next few weeks. Annemarie Evans asked RTHK's Moscow correspondent Fred Weir whether people thought the easing of restrictions had come too soon.