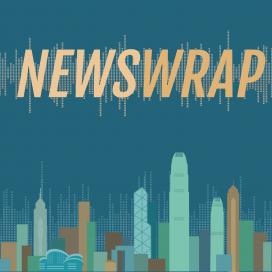 Newswrap
Description:
Our main evening newscast. Weekdays 18:00 - 19:00.
Presenter:
RTHK Newsroom
Now playing:
足本播放 Play full episode
Selected audio segments:
'War is not the solution' in India-China border dispute
Listen
China on Wednesday said it has agreed with India to resolve their border dispute peacefully - after Monday's deadly confrontation. Foreign Ministry spokesman Zhao Lijian said Beijing wants to avoid further clashes along their Himalayan border. The Indian army says 20 of its soldiers were killed in the clashes, while the Chinese side hasn't revealed the number of casualties. The spokesman also urged New Delhi to impose discipline on its soldiers. Annemarie Evans asked RTHK's Delhi correspondent Murali Krishnan just how serious this situation is.