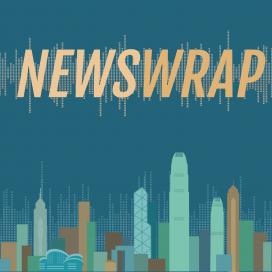 Newswrap
Description:
Our main evening newscast. Weekdays 18:00 - 19:00.
Presenter:
RTHK Newsroom
Now playing:
足本播放 Play full episode
Selected audio segments:
Government looks into ways to tighten rules on electric bikes
Listen
The government is looking at ways to tighten regulations on the use of electric mobility devices, over fears their growing popularity is posing a road safety risk. Transport officials say they think people should only be allowed to use them on cycle tracks, and not roads or footpaths. Officials say they're going to carry out some trials on cycle tracks at the Science Park and in Tseung Kwan O next year before putting their proposed law changes to Legco. IT sector lawmaker Charles Mok told Jim Gould that the government had acted too slowly.
Australia says it's been targeted by a 'sophisticated state-based actor'
Listen
Australia's Prime Minister Scott Morrison says a "sophisticated state-based actor" has been attempting to hack a wide range of organisations for months and had recently stepped up efforts. Speaking at a media briefing in Canberra, he said the attack targeted all levels of government, political organisations, essential service providers and operators of other critical infrastructure. Annemarie Evans asked our Australia correspondent Gerry Gannon why the Prime Minister declined to identify a specific state actor.