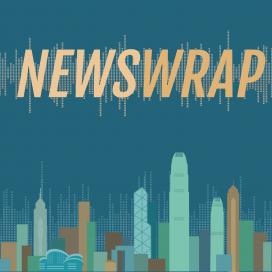 Newswrap
Description:
Our main evening newscast. Weekdays 18:00 - 19:00.
Presenter:
RTHK Newsroom
Now playing:
足本播放 Play full episode
Selected audio segments:
Growing worries that more people will become smokers
Listen
The Council on Smoking and Health says it is worried that more people will take up smoking now that a Legco bill banning e-cigarettes has been dropped. The city's smoking rate now stands at 10.5 per cent, up slightly from 2017. A member of the Council and the chairman of the Committee on Home-School Co-operation, Henry Tong, told Jim Gould, more young people are picking up the habit of using e-cigarettes.
Pyongyang suspends unspecified military action against the south
Listen
North Korea says it has suspended unspecified plans for military action against the south, after taking what it called the "prevailing situation" into consideration. Annemarie Evans asked our correspondent in Seoul, Frank Smith, what prompted the latest move by Pyongyang.