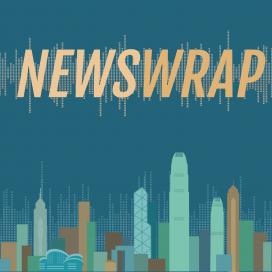 Newswrap
Description:
Our main evening newscast. Weekdays 18:00 - 19:00.
Presenter:
RTHK Newsroom
Now playing:
足本播放 Play full episode
Selected audio segments:
Tanya Chan worried that new security law will be placed 'above' Basic Law
Listen
Expectations are growing that the new national security law will be endorsed by the Standing Committee of the National People's Congress within a matter of days. While pro-establishment figures continued to defend the bill, fears about freedoms here being eroded are not going away. The convenor of the pro-democracy camp, Civic Party lawmaker Tanya Chan, told RTHK's Jim Gould that she's concerned that the new security law will override the Basic Law and undermine judicial independence here. But first, she was asked if she too expects the bill to be passed in the next few days.
UK authorities warned over 'psychological torture' of Assange
Listen
Doctors have warned that UK officials could be held accountable for what they say was the "torture" of Wikileaks founder Julian Assange. In a open letter published in the medical journal The Lancet, more than 200 physicians and psychologists from 33 countries accuse the UK and US government officials of intensifying Assange's 'psychological torture', even though world's leading authorities on human rights and international law have been calling for his immediate release from prison. Assange is currently being held in Britain's top security Belmarsh Prison. Annemarie Evans spoke to Tony Nelson, a professor in paediatrics at the Chinese University of Hong Kong, who is one of the doctors who sent the letter. She asked him what his particular concerns are over how Assange has been treated: