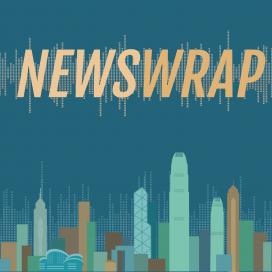 Newswrap
Description:
Our main evening newscast. Weekdays 18:00 - 19:00.
Presenter:
RTHK Newsroom
Now playing:
足本播放 Play full episode
Selected audio segments:
Applications to open for care fund subsidy
Listen
The government says the number of people applying for a one-off subsidy is likely to be higher than originally expected, because of the current economic downturn. From Thursday, more than 100,000 low-income families will be able to apply for the payment from the Community Care Fund. But Labour Party lawmaker Fernando Cheung told Jim Gould that the payment of HK$4,500 for a single-person household and HK$14,500 for a family of four is hardly enough.
Separatists claims responsibility for Pakistan stock exchange attack
Listen
A separatist group from Balochistan says it carried out a deadly attack on the Pakistan stock exchange in Karachi. At least 10 people – including four gunmen – were killed in the attack. RTHK's South Asia correspondent Murali Krishnan told Annemarie Evans that despite the bloodshed, a much bigger attack appears to have been averted.