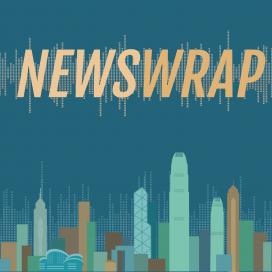 Newswrap
Description:
Our main evening newscast. Weekdays 18:00 - 19:00.
Presenter:
RTHK Newsroom
Now playing:
足本播放 Play full episode
Selected audio segments:
Xi Jinping doubles down on national security in HK, says expert
Listen
A China expert says the latest Beijing's appointments to bodies set up in relation to Hong Kong's new national security law showed President Xi Jinping is doubling down on national security in Hong Kong. The powerful new Office for Safeguarding National Security is to be headed by Guangdong official Zheng Yanxiong who crushed protests at a village in 2011. Liaison office chief Luo Huining is Beijing's adviser for the new 10-member national security committee. Annemarie Evans asked Professor Jean-Pierre Cabestan, head of the Department of Government and International Studies at Hong Kong Baptist University, what he made of the appointments.
Liberation slogan has always been a worry: Maria Tam
Listen
The vice-chairwoman of the Basic Law Committee says it is good for the government to warn people against using the slogan "Liberate Hong Kong, Revolution of Our Times", which she finds problematic. Maria Tam says the popular protest slogan is out of step with the fact that "Hong Kong is part of China". But she says more investigation would be needed to prove whether a person who chanted it was indeed in breach of the security law. Candice Wong asked her if the government is trying to suppress free speech in Hong Kong.