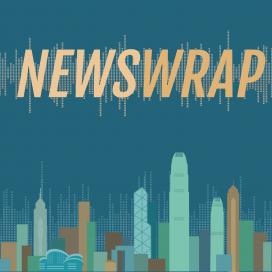 Newswrap
Description:
Our main evening newscast. Weekdays 18:00 - 19:00.
Presenter:
RTHK Newsroom
Now playing:
足本播放 Play full episode
Selected audio segments:
'Reasonable for schools to remove books that may breach security law'
Listen
The Chairman of the Hong Kong Education Policy Concern Organisation, Mervyn Cheung, said it is reasonable for the government to ask schools to remove any books and teaching materials that could violate the national security law. The Education Bureau had said schools should do so in a timely manner and make sure the materials do not involve crimes or actions that are unacceptable, adding that students should be taught about their responsibility to safeguard national security. RTHK's Jim Gould asked Cheung whether schools are in a position to know which books may be in violation of the new sweeping law.
Australia shuts border between two biggest states to limit Covid-19 spread
Listen
The Australian states of Victoria and New South Wales, two of the country's most populous, are shutting their joint border to contain a resurgence of coronavirus infections in Victoria. It's the first border closure since the Spanish Flu pandemic a century ago. Officials in Melbourne have also placed nine public housing estates, with three thousand residents, in lockdown. RTHK's Australia correspondent, Gerry Gannon, told Annemarie Evans why Melbourne is in such a dire situation.