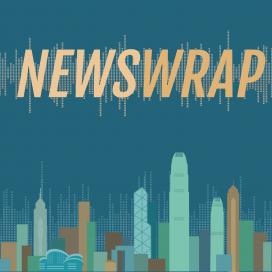 Newswrap
Description:
Our main evening newscast. Weekdays 18:00 - 19:00.
Presenter:
RTHK Newsroom
Now playing:
足本播放 Play full episode
Selected audio segments:
HKJA requests assurances of press freedoms
Listen
The Hong Kong Journalists Association says the government should provide a "concrete assurance" that reporters won't be prosecuted under the national security law for their everyday reporting. The journalists union says that at the moment, it's difficult to tell whether the kind of stories that were okay in the past are still allowed. The body's chairman, Chris Yeung, told Annemarie Evans the government should be able to provide this assurance if it sincerely believes that freedom of the press will be protected under the new law.