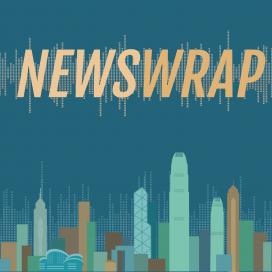 Newswrap
Description:
Our main evening newscast. Weekdays 18:00 - 19:00.
Presenter:
RTHK Newsroom
Now playing:
足本播放 Play full episode
Selected audio segments:
New project aims to identify osteoporosis patients
Listen
A group of healthcare experts, academics and NGOs will launch a project next month to help identify osteoporosis patients and raise awareness on the disease. They also hope the government will take a public-private partnership approach to tackle the disease, and relieve the pressure on the healthcare system. Silveriders is one of the NGOs involving with the scheme. Its founder Samuel Mak spoke to Ben Tse about how the project will work.
Fukushima executives cleared of negligence
Listen
A Japanese court has acquitted three former executives of the Tokyo Electric Power Company of professional negligence in the Fukushima disaster of 2011. This was the only criminal case to arise from the crisis, when an earthquake and giant tsunami caused a meltdown in the power station's nuclear reactors. The executives, who faced up to five years in prison if found guilty, said they could not have anticipated the tsunami risk with the information available to them. Annemarie Evans asked RTHK's Tokyo correspondent Julian Ryall what the reaction had been to the acquittals in Japan.