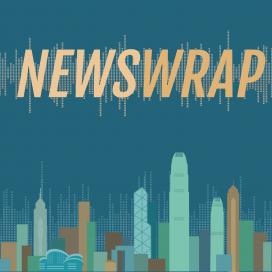 Newswrap
Description:
Our main evening newscast. Weekdays 18:00 - 19:00.
Presenter:
RTHK Newsroom
Now playing:
足本播放 Play full episode
Selected audio segments:
'Focus on resuming private land for public housing': concern group
Listen
A member of the Liber Research Community says the government should shelve its "Land Sharing Pilot Scheme" announced in last year's policy address, and focus solely on the Land Resumption Ordinance, to take over private land for public housing. Under the Land Sharing scheme, developers can increase the development density on selected sites in return for allocating 70 percent of the increased floor area to public housing. But Chan Kim-ching says because the government would need to collaborate with developers, it would go against the essence of the Land Resumption Ordinance, which gives the government full autonomy in developing land in the New Territories. He spoke to Janice Wong.
Taipei loses second diplomatic ally in a week
Listen
The Pacific island of Kiribati has cut diplomatic ties with Taipei, and switched allegiances to Beijing – just days after the Solomon Islands did the same. Since Taiwanese president Tsai Ing-wen came to office in 2016, Taipei has lost seven diplomatic allies. China analyst Mark O'Neill told Annemarie Evans why the loss of two allies this week was so important.