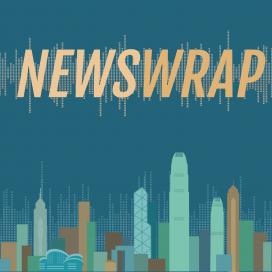 Newswrap
Description:
Our main evening newscast. Weekdays 18:00 - 19:00.
Presenter:
RTHK Newsroom
Now playing:
足本播放 Play full episode
Selected audio segments:
Teresa Cheng should go, says political commentator Joseph Cheng
Listen
Political commentator Joseph Cheng says the Secretary for Justice Teresa Cheng should resign from the Carrie Lam administration. The Apple Daily newspaper reported that the justice chief had been involved in three arbitration cases after taking up the cabinet post, raising the possibility of misconduct in public office. Mrs Cheung told reporters on Friday she had resigned from those cases. But Mr Cheng told Annemarie Evans that the justice minister hadn't been able to give a credible explanation and was more of a liability than an asset to the chief executive.
UK Prime Minister Theresa May announces departure date
Listen
The British prime minister Theresa May will step down as leader of the Conservative party on June 7, after failing to convince parliament to support her Brexit deal. May said she will continue as caretaker prime minister until a new leader is chosen. She said she had done her best to deliver Brexit, and it will always be a source of graet regret that she could not. London correspondent Peter Anderson told Annemarie Evans that this moment seemed inevitable.