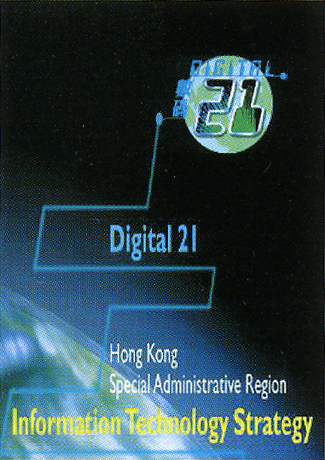 Hong Kong should take advantage of the digital opportunities.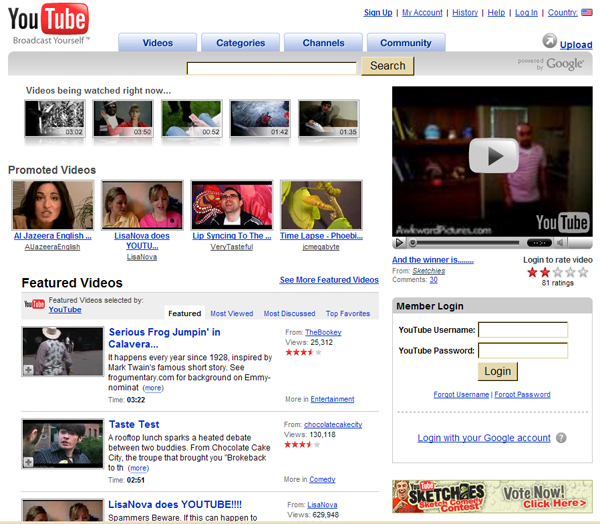 Internet technologies bring many challenges to copyright holders.
  The advent of the Internet and new communications technologies has brought about many challenges to copyright holders. The cost and speed of reproducing creative works have been greatly reduced, and the quality of the reproduced work has been substantially increased. Today, individuals are only a few clicks away from large-scale communications networks that allow them to distribute copyrighted works to tens of millions of their 'friends' from around the world. While copies made at home by individual users did not matter much in the past, due to their non-commercial nature and limited financial impact, the distribution of these copies online has now imposed significant costs on copyright holders. As a result, the content industries have lobbied heavily for stronger copyright protection.
Government's Proposed Measures
  On April 30, 2007, the government concluded its consultation on copyright protection in the digital environment. Among the issues addressed are legal liability for unauthorized distribution of copyrighted works, the public transmission of copyrighted works via different forms of communication technology, the role of online service providers in combating Internet piracy, measures to facilitate copyright infringement actions, statutory damages and exemptions for temporary reproduction of copyrighted works.
  While the issues were straightforward and expected, the document failed to ask the most important question: How should we shape the digital future of Hong Kong?
  Initiated the week before Christmas last year, the consultation stemmed from challenges created by the Internet and new communications technologies. By cutting the speed and cost of reproduction and distribution, while substantially increasing the quality of the reproduced work, digital technologies have resulted in widespread unauthorised uploading and downloading of copyrighted music, movies and software on the Internet.
  Claiming considerable losses from digital piracy, the content industries have lobbied heavily for stronger copyright protection. The measures proposed in the consultation paper included criminalisation of unauthorised uploading and downloading of copyrighted works, limits of secondary liability for Internet service providers and disclosure of Internet users' personal information to help bring copyright infringement actions.
Limitations and Exceptions
  Although these proposals seem technical, they touch on key issues that affect everybody in Hong Kong. Should we turn into criminals the future pillars of our society? Should we slow development of Internet services to protect creators of digital content? Should we sacrifice privacy, free speech and a free press in the name of copyright protection?
  While the copyright holders' concerns are understandable, some of the medicine prescribed in the paper is, unfortunately, worse than the diseases it claims exist.
  Criminalising individual, non-commercial behaviour is not only unfair and unreasonable; it ignores the elusive boundaries of copyright. It is not uncommon for courts to spend a considerable amount of time, effort and resources to determine whether copyright infringement has occurred. The copyright law is also filled with numerous limitations and exceptions, such as the originality requirement, the fair dealing privilege and special exemptions for libraries, archives and educational institutions.
  Even more problematic, copyright holders cannot tell with certainty whether a particular website or an online service is legal until they have reviewed the many complex, legal clauses found in their contracts. Although it is assumed that record or movie producers hold exclusive rights to their works, it is not always the case. Other creative artists and seemingly illegitimate businesses may have negotiated for non exclusive licences, while the producers may have failed to clear the needed rights. The affected copyrighted works may also have been bundled with public domain materials that are free for others to use and copy.
  Under these circumstances, it is grossly unfair to put the burden on individual users to determine whether their action would be subject to criminal penalties. Even worse, if they are so concerned about the penalties that they refrain from using copyrighted works for creative, educational or research purposes, the damage to society is likely to be very significant.
Possible Misuses
  The other proposals are equally troublesome. The requirement that Internet service providers remove or disable access to infringing materials after a mere allegation of copyright infringement raises serious issues about free speech and a free press. What if the complaining copyright holders were wrong? There is also serious intrusion of privacy when these providers disclose personal information without the Internet users' authorisation.
  In fact, without the needed safeguards, these requirements are likely to be abused. As has been shown in the United States and other countries, individuals and businesses have misused similar legislation to stifle competition and silence critics. Because anybody who has written an e-mail or has taken a photograph can be a copyright holder, the disclosure requirement is also open to exploitation by pornographers, cyberstalkers, batterers, paedophiles or other social deviants.
  There is a tendency for legislatures to introduce laws to respond to new technological challenges. This is true not only for Hong Kong, but also other jurisdictions. However, legislative solutions are not the only answers - or even the best. There are other, non-legislative proposals that may be more in line with the needs, interests and goals of Hong Kong. There are also important safeguards that need to be written into the proposed legislation.
  If policy-makers are to fully evaluate the need for, and scope of, copyright law reform, they cannot limit stakeholders to only copyright owners and Internet services - the apparent focus of the recent consultation. They ought to take into consideration the needs and interests of future authors, user communities, journalists and not-for-profit organizations (such as schools, libraries and archives).
Taking Advantages of the Opportunities
  The Internet and new communications technologies have posed serious challenges to copyright holders, but they have also created many new opportunities. Using computers at home, or at school, individuals can now converse with others via e-mail and online chats, look up information in virtual libraries, acquire knowledge by taking distance-learning courses, publish commentaries on web logs and develop social communities in the virtual world.
  If Hong Kong is to further develop its knowledge-based economy and become a regional hub for information technology (as compared to a hub for mere digital content), it needs to take advantage of the promise of the Internet and the opportunities innovation affords. Taking seriously these opportunities not only will push Hong Kong to the forefront of the Internet debate, but may enable the region to set an example for other places that are struggling with similar copyright-related issues.
* This Article expands on the author's opinion piece in the South China Morning Post on May 10, 2007. A more detailed position paper, which has been submitted to the government, is available on the website of the Journalism and Media Studies Centre of the University of Hong Kong (
http://jmsc.hku.hk/
)