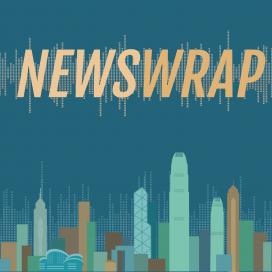 Newswrap
Description:
Our main evening newscast. Weekdays 18:00 - 19:00.
Presenter:
RTHK Newsroom
Now playing:
足本播放 Play full episode
Selected audio segments:
Mainland agents in HK could see suspects tried outside SAR, says legal scholar
Listen
Legal scholar Eric Cheung says Beijing's decision to impose national security laws on Hong Kong is alarming, and a de-facto declaration that 'One Country, Two Systems' has failed. And Cheung, a principal lecturer at the University of Hong Kong's Faculty of Law, says the possible stationing of mainland security personnel in Hong Kong to execute the national security laws is worrying because this could provide for suspects to be put on trial outside the SAR. He spoke to Annemarie Evans.
Beijing refrains from setting economic growth target
Listen
Beijing has not set a target for economic growth this year, saying it's difficult to predict a figure because of the Covid-19 pandemic and the state of global markets. Premier Li Keqiang made the announcement as he opened the NPC plenary session in the capital. Li also says the central government will give local authorities two million yuan to help them undo the damage from the coronavirus-mandated shutdowns. A trillion yuan's worth of government bonds will also be issued, with the money aimed at protecting jobs and meeting basic living needs. Yue Su, a China specialist at The Economist Intelligence Unit, spoke to Jim Gould.