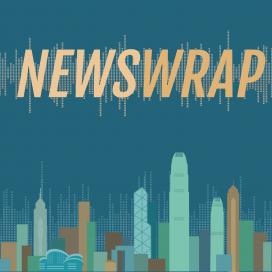 Newswrap
Description:
Our main evening newscast. Weekdays 18:00 - 19:00.
Presenter:
RTHK Newsroom
Now playing:
足本播放 Play full episode
Selected audio segments:
Chief justice warns judge over protest remarks
Listen
Chief Justice Geoffrey Ma has conceded that a judge, who sympathised with a knifeman who slashed three people at a pro-democracy Lennon Wall last August, could have compromised the public's confidence in the independence and impartiality of the judiciary. Annemarie Evans asked Professor Simon Young from the law faculty at the University of Hong Kong if it was an unprecedented statement by the Chief Justice and what he made of it.
Boris Johnson defends Dominic Cummings over lockdown rules
Listen
The British Prime Minister Boris Johnson has used the government coronavirus briefing to defend his senior advisor Dominic Cummings. Mr Cummings has faced calls to resign after it emerged he had driven several hundred kilometres to the northeast of England, while his wife had symptoms of coronavirus. Mr Johnson made it clear he would be standing by his right-hand man. Our correspondent in London, Peter Anderson, told Annemarie Evans that the Prime Minister has come under criticism from all sides.