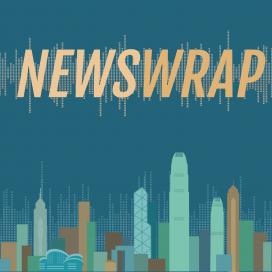 Newswrap
Description:
Our main evening newscast. Weekdays 18:00 - 19:00.
Presenter:
RTHK Newsroom
Now playing:
足本播放 Play full episode
Selected audio segments:
Carrie Lam says 'ignorant' to those who've expressed concerns about the CE's power to choose judges for national security cases
Listen
The Chief Executive has said she would not unilaterally pick judges to handle future national security trials, even though a draft law being considered by Beijing gives her such powers. Carrie Lam said she would instead take advice from the Chief Justice on selecting a pool of judges to handle such cases. She also accused those who have expressed concerns about her power to choose judges, of being 'ignorant'. A Bar Association member, Johnny Ma, told Jim Gould that the CE's comments did not help allay concerns over judicial independence.
New spike in Covid-19 cases in the Philippines
Listen
The Philippine health ministry has reported 1,150 additional cases of the novel coronavirus, the country's biggest single-day increase in infections. In a bulletin, the ministry said total cases have reached 31,825 while deaths have increased by nine to 1,186. Annemarie Evans asked our Manila correspondent Alan Robles if the spike in new cases had to do with the easing of coronavirus measures in the country.